Publication Support in Scopus-indexed Journals
all scientific areas
Peer-Reviewed Journals Only
Customized Journal Selection
Why you should choose internauka
Journal selection based on
quartile, percentile,
subject area
Journal selection out of
24,000 Scopus-indexed
titles
Fast publication
in Scopus
9 year
3,000 positive feedbacks
Client
support
Publication Service includes
Pre-submission expert evaluation
suggestions for revising the manuscript for a journal of the quartile, impact-factor, or percentile that you need within the subject area
Customized journals selection based on your criteria

Link to and/or a PDF of a published paper

Complete guidance of the manuscript

Article appearance on Scopus

Paper formatting according to the journal's template

Necessary certificates (upon request)

Client support
Pre-Submission: our experts may help you boost the chance for positive peer-review outcome
Post-Submission: our experts may help you revise the manuscript in accordance with the journal's peer-review reports
Stages
Pre-submission
peer-review
Signing a
contract
Translating, editing,
and selecting the
journal
Paper publishing
in Scopus
Our clients got published in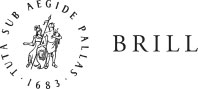 Price for Publication Service
Having a manuscript published in a Scopus- or WoS-indexed journal is of great importance for researchers. It is a significant step for any scholar career-wise
The price for getting published in Scopus may depend on many factors including
time framework
journal's rating (Q1-Q4)
In order to know the total price for the service, you should submit your manuscript or get in touch with our specialists. We will provide you with an individual quote and prepare the required documents. Internauka Publishing House will help you achieve your goals.
Main manuscript submission guidelines
Manuscript has an abstract and keywords
Text is structured
Objective/research question is clearly stated in Introduction
Introduction answers the question "why is the research under consideration required and important for the international community?"
Methods (and/or theoretical framework) is described in detail and in full
Citations are formatted correctly and properly and appear on the list of references
Manuscript is prepared according to English for Academic Purposes
Arguments and conclusions are substantial and justified
Manuscript is original, it has not been published neither in part, nor as a complete work. It is not under current consideration in another publisher
References are mainly foreign scientific articles published in recent 5 years
Manuscript contain the results of the research conducted by the author(s) and their discussion
Research contributes to the international knowledge
Testimonials
Dana Omirbekovna
May 15, 2019 - 22:57
National Defense University named after the First President of the Republic of Kazakhstan - Elbasy
I would like to express my deep gratitude for the advice and assistance to Ekaterina Ivanovna Afanasyeva, manager of the department of international publications and also to Litovchenko Marina Valerievna, who is a secretary of the "Internauka" journal. Now cooperation is only with you! Thank you for your work and for your journal!!! Thank you! Prosperity to you
Adel Talgatovna
March 19, 2019 - 14:39
Karaganda Academy of the Ministry of Internal Affairs of the Republic of Kazakhstan named after Barimbek Beisenov
I was very surprised and very glad to discover your site and your organization! You are a real godsend for doctoral students who want to quickly publish the results of their dissertation research! I will work with you on an ongoing basis, thank you for your work! Wish you luck! Best regards, Adel Sadvakasova
Larisa Nikolaevna
January 11, 2019 - 17:33
Nakhval school, Krasnoyarsk region, Russia
I express my deep gratitude for the well-coordinated work to all the staff of the journal. A very convenient site where everything is clear, a dialog window through which instant communication takes place helps a lot! Thanks to Marina Valerievna for her patience and responsiveness.
Yulia Yurievna
March 9, 2018 - 22:35
"Nauka-Jug"
I would like to thank the Internauka team for giving me the opportunity to publish scientific papers in the field of profiling. I will continue to contact you. Separately, we were pleased with the publication time, which of course is also very important. Thank you!